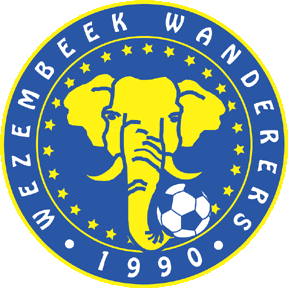 About the club
Wezembeek Wanderers (Wezwa) Football Club was started back in 1990 by a number of enthusiastic parents and volunteers. The objective of this amateur club is to provide a fun and friendly environment for children of all ages (from 6 to 16) and abilities to enjoy the beautiful game of football.
This principle provides the foundation for the Sunday sport's club, which celebrated its 30th anniversary in 2020. Every year Wezwa try to enter local Belgian tournaments (often in the spring) as a test of the WEZWA players' abilities, with increasing success and even several trophies.
WEZWA is more than just training; we do try to turn out footballers who can hold their own in 'real' games. Moreover, we try to teach the children the values of fair play, mutual respect, and provide movement, pleasure and sporting opportunity.
From humble beginnings on a muddy pitch behind the church in Wezembeek-Oppem the club eventually moved to the British School of Brussels fields in Tervuren allowing the club to expand and acquire better equipment. After over 20 years training in Tervuren we moved back 'home' to Wezembeek over the summer of 2021.
Wezwa currently train at Daring Wezembeek, Sportspleinstraat in Wezembeek-Oppem. Current membership is at around 160 children with around 25 trainers and volunteers.
On 21/10/2020 Wezwa FC (company number 0756 825 177) also officially became an ASBL (une Association Sans But Lucratif).
House Rules
Parents are encouraged to stay to watch the players during training. But the coaching should be left to the trainers.
Support our volunteer trainers by helping to set up and clear away the goals and equipment.
Players should arrive in time to start training promptly at 10.30am.
Parents are responsible for their child before and following the training sessions. Wezwa insurance only covers players during the 90-minute session.
Players must wear shin pads at every training session. Metal studded boots are not allowed.
Players should be dressed appropriately for the weather and bring their own water and if needed a post-match snack.
Dates when we train are listed under the 'Calendar' on our website. Inform lead trainers if attendance is not possible.
Check updates during the winter months on our website and closed FB group – we may have to cancel a training session due to bad weather (snow, frozen pitches etc).
A no-smoking policy is in place at the pitches and cafeteria.
No animals are allowed at the venue.